Travel Through Scotland
with Jean Blair
Professional Blue Badge Private Tour Guide Scotland
Ceud Mille Failte! Hundred thousands welcomes!
Hello! My name is Jean Blair and I am a Scottish Tourist Blue Badge Driver and Guide providing private tours throughout Scotland.
Blue Badge guides are recognised world wide for their professionalism, experience and guiding qualities, trained to the highest standard abiding by the standards of performance set out by the Scottish Tourist Guide Association.
Individual car tours allow visitors access to areas of Scotland inaccessible with larger vehicles. Checking out those wee hidden gems around Scotland, these special places which stay in your memory forever.
I am a member of the Scottish Tourist Guide Association (STGA) I am also a memember of WFTGA ( World Federstion of Tourist Guides ) and FEG. ( Federation of European Guides )
Travel History
I also offer tour planning, meet and greet at arrivals at airports and railway stations, giving talks to groups, working with conference and incentive groups coming to Scotland, working with film crews and site inspections.
I qualified as a Hadrian's Wall guide with the Institute Of Tourist Guiding, I attended a study course in North East England, if you would like to visit some of the many Roman sites along Hadrian's Wall, it is possible to do a day tour from Edinburgh or Glasgow.
Recent Travels
These are a few of my recent trips with visitors
July 2019   I have travelled around Scotland this past month, with many lovely interesting visitors from different parts of the USA, South Carolina, Washington State, New York, California to name a few. I met up with Rick Steves the American travel writer again in...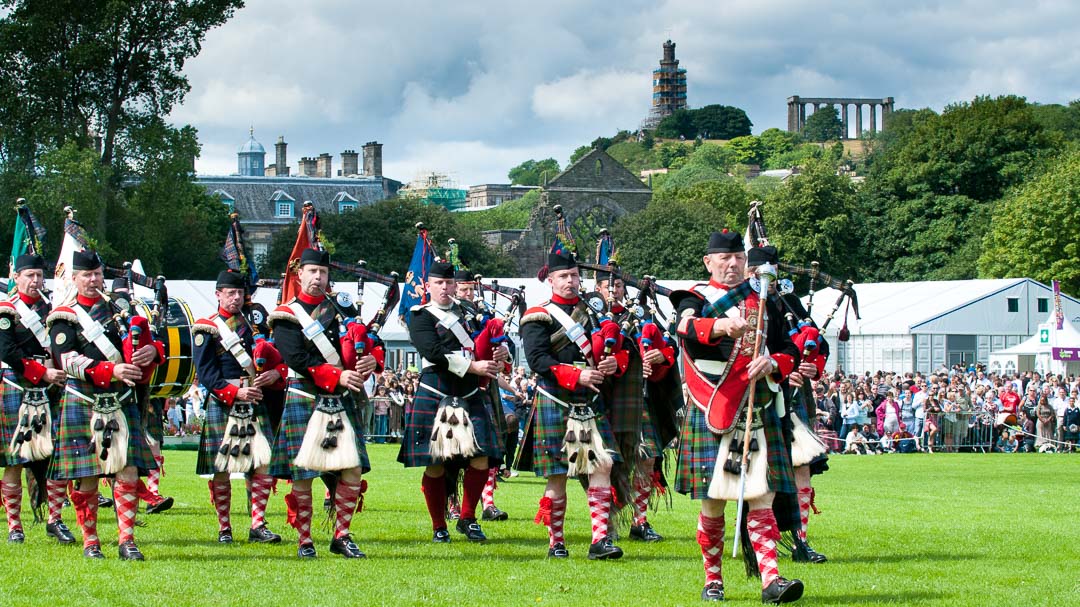 Jean's 10 Tips & Tricks For Traveling
Some aspects visitors may be surprised by! ………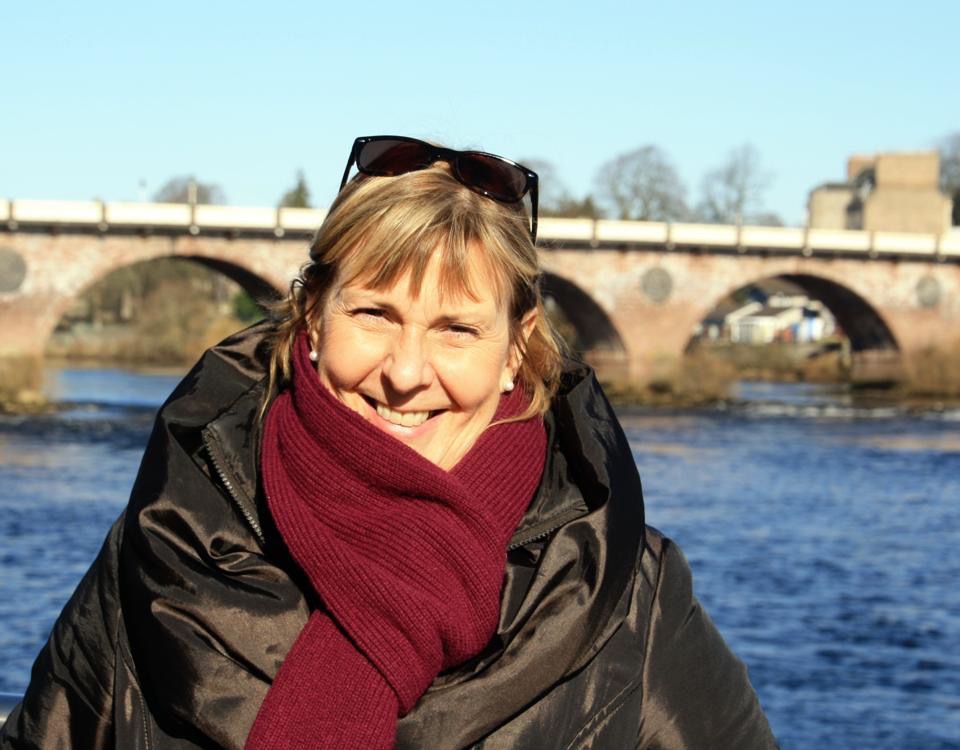 The Kelpies & The Pineapple Two distinct features in our landscape on route to Stirling The Kelpies are the 30 metre high horses head sculptures designed by Andy Scott, opened in 2013, situated in The Helix a parkland beside the Forth & Clyde Canal in the town of...
 Destination Isle of Mull, one of my favourite islands Driving north west from Edinburgh towards the ferry port of Oban Our journey takes the route through the towns and villages of Stirling, Callendar, Glen Ogle, Crianlarich, at Tyndrum turning left to drive west...
Driving south of Edinburgh to the village of Roslin to visit the ancient 15thc Rosslyn Chapel then driving further south through the rolling hills of the Scottish Borders. First stop at Scotts's view point a favourite place of Sir Walter Scott's one of Scotland's...
Leaving Edinburgh driving north west to the shores of the Firth of Forth at South Queensferry for a photo stop of the 3 Bridges spanning the river. Driving over the Queensferry Crossing the 21st c bridge to the Kingdom of Fife,...
Travelling south through the Scottish Borders towards the town of Jedburgh, stopping briefly to photo the ancient 12thc ruined Abbey, sitting roundly above the Jed Water the river which flows through the town. Continuing towards Carter Bar the pass over the Cheviot...
Instagram
[instagram-feed]